In case you're wondering what I've been up to in the brickfilming field: I'm masking. Masking is the technique used to make Legos fly, throw things, jump, and all other sorts of things. I've never before ventured into this field, and now that I have, I'm glad I did. This will add a new level of awesome to my videos. I'm also trying to make some more corny comedies, I am a Lego Ninja 2 in celebration of it getting to 100,000 views, it's so close, Lego to Kill a Mockingbird, other awesome videos, and more entries into animation challenges on BIM. My biggest issue is getting voices. I'm also playing a role in my friends new video. You can see his work

here

. Thank you all for your support as I approach 250,00 total views on Youtube!
Powered by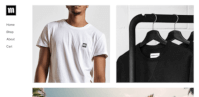 Create your own unique website with customizable templates.